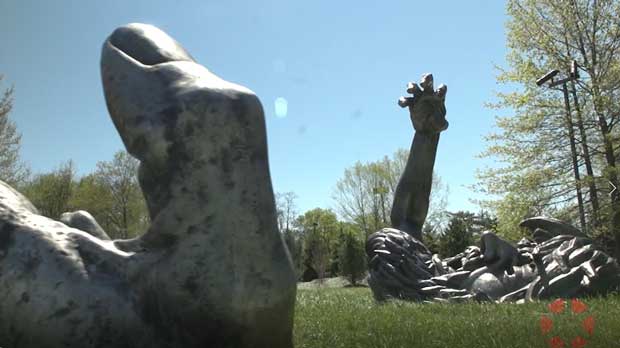 Source: New York Times
An exhibit by the artist Joyce J. Scott is on view at Grounds for Sculpture in Hamilton, New Jersey.
Entitled "Harriet Tubman and Other Truths" the exhibit examines racism and misogyny through less traditional mediums of hand-threaded beads and blown glass.
The "Harriet's Closet" installation, the " Araminta With Rifle and Veve" and "Graffiti Harriet" all focus on unraveling the strength and impact of Harriet Tubman's legacy as a leader and conductor of the Underground Railroad.
Several of the artworks on display also examine the topics of rape through intense glass and bead work that requires the viewer to really take a closer look to understand, see, and take away important messages from her work.
When asked about why she takes on such subjects, Ms. Scott says that she does so because "they are the truth."
Learn more about Grounds for Sculpture in this interview with Executive Director, Gary Schneider.
Read Full Story: New York Times