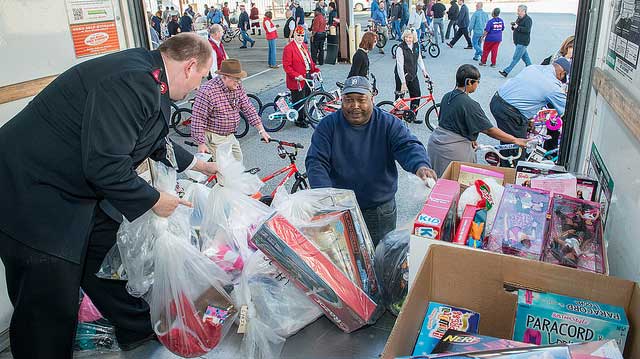 Source: ABC News
In partnership with toy manufacturer Hasbro, the Toys for Tots organization has donated thousands of toys to children facing the aftermath of Hurricane Maria.
About 3,000 toys and games were flown to Puerto Rico to help families in need during the holiday season.
The organization, which is run by the United States Marine Corps Reserve, sought to particularly aid citizens impacted by the hurricane, many of whom remain to be without electricity and water.
"With Puerto Rico still recovering from the hurricane devastation, we knew there would be an even greater need for gifts this year,"said Lt. General H.P. Osman, President and CEO of the Marine Toys for Tots Foundation.
"We're so grateful to both organizations for helping to fulfill the holiday hopes and dreams of so many children this year," he added.
Read Full Story: ABC News