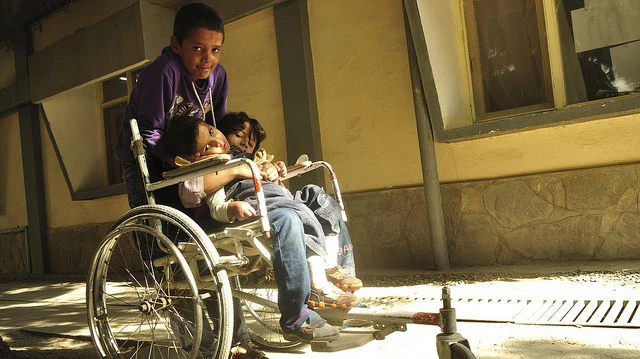 Source: Huffington Post
"Disability in America crosses the dividing lines of gender, race, ethnicity and age," writes Dedrick Muhammad, Director of the Racial Wealth Divide Initiative and Host of the Race and Wealth podcast of CFED, for The Huffington Post.
But there is one present common factor for many persons with disabilities: poverty. Poverty can create difficult situations like limited (or no) access to health care; it can foster toxic environments with high stress; it can limit educational opportunities and, in turn, perpetuate poverty through limited career opportunities.
In the same way, living with a disability can draw financial stress that can lead to poverty — "the relationship between disability and financial insecurity flows both ways."
While disabilities affect everyone, Latinos and African Americans living with disabilities are more likely to live in poverty. At least 39 percent of black, disabled persons live in poverty and 30 percent of Latinos also; approximately 24 percent of white persons with disabilities live in poverty.
In order to limit the factors that "diminishes their quality of life," leaders across all sectors need to connect with leaders in disability initiatives and financial leaders to develop solutions that improve opportunities for persons with disabilities. The Americans with Disabilities Act, established in 1990, is aimed at securing civil rights for disabled persons.
Read full story at: Huffington Post