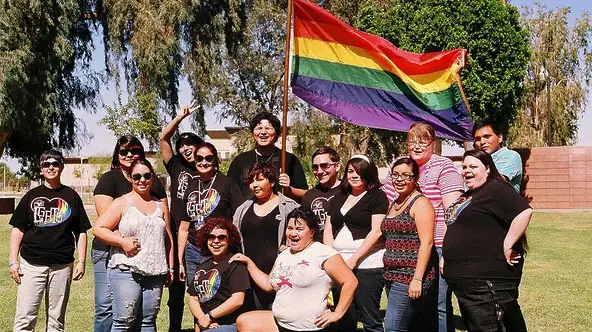 Source: KQED
An innovative program in Los Angeles is working to help educate foster parents of LGBTQ children.
In America alone, about 400,000 children are in foster care, and in LA, 20 percent of that population identifies as LGBTQ. The program at the Los Angeles LGBT Center was born from a need for parents to develop an understanding, skills and practices to better assist and support their children who identify with the LGBTQ community.
Many parents, one expert explained, "lack the knowledge about LGBT issues" and that alone can prevent them from accepting or supporting a child.
The training sessions typically include workshops of information and exercises for parents to develop empathetic skills and knowledge around the LGBTQ community.
Training for foster parents on 'cultural competency' and sensitivity practices became part of California law in 2012. However, experts maintain that it is necessary for this program to grow, as the course only requires a one-hour, annual training session for parents — and doesn't actually require participation aside from attendance.
In 2010, LA received a federal grant to develop the educational program and has since developed what will become a model for LGBTQ centers across America. Unfortunately the program is now underfunded, as the federal grant has been depleted.
Read full story at: KQED