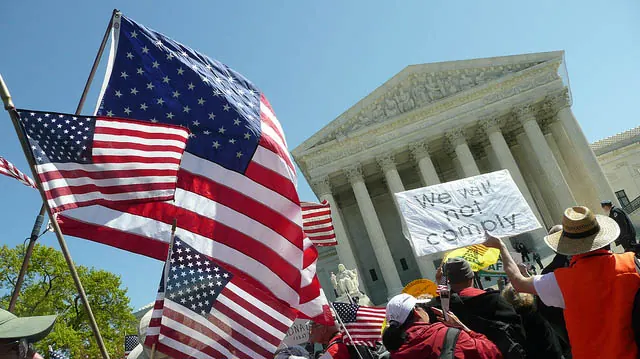 Source: The Atlantic
President Obama's 2014 plan to shield immigrants from deportation was overturned in the Supreme Court, as the justice vote split evenly 4-4, to automatically assume the decision of the lower court.
The initial decision in the case of United States v. Texas was against the program developed by the Obama Administration in 2014, the Deferred Action for Parents of Americans and Lawful Permanent Residents (DAPA). The program would have granted illegal immigrants a three year grace period, 'deferred action' during which they could find 'lawful employment' without being deported.
Several states challenged the program on the premise that it financially burdened state government with additional bodies to provide health and legal services for.
President Obama called the recent decision "heartbreaking to the millions of immigrants who made their lives here," as reported by The Atlantic.
Read full story at: The Atlantic