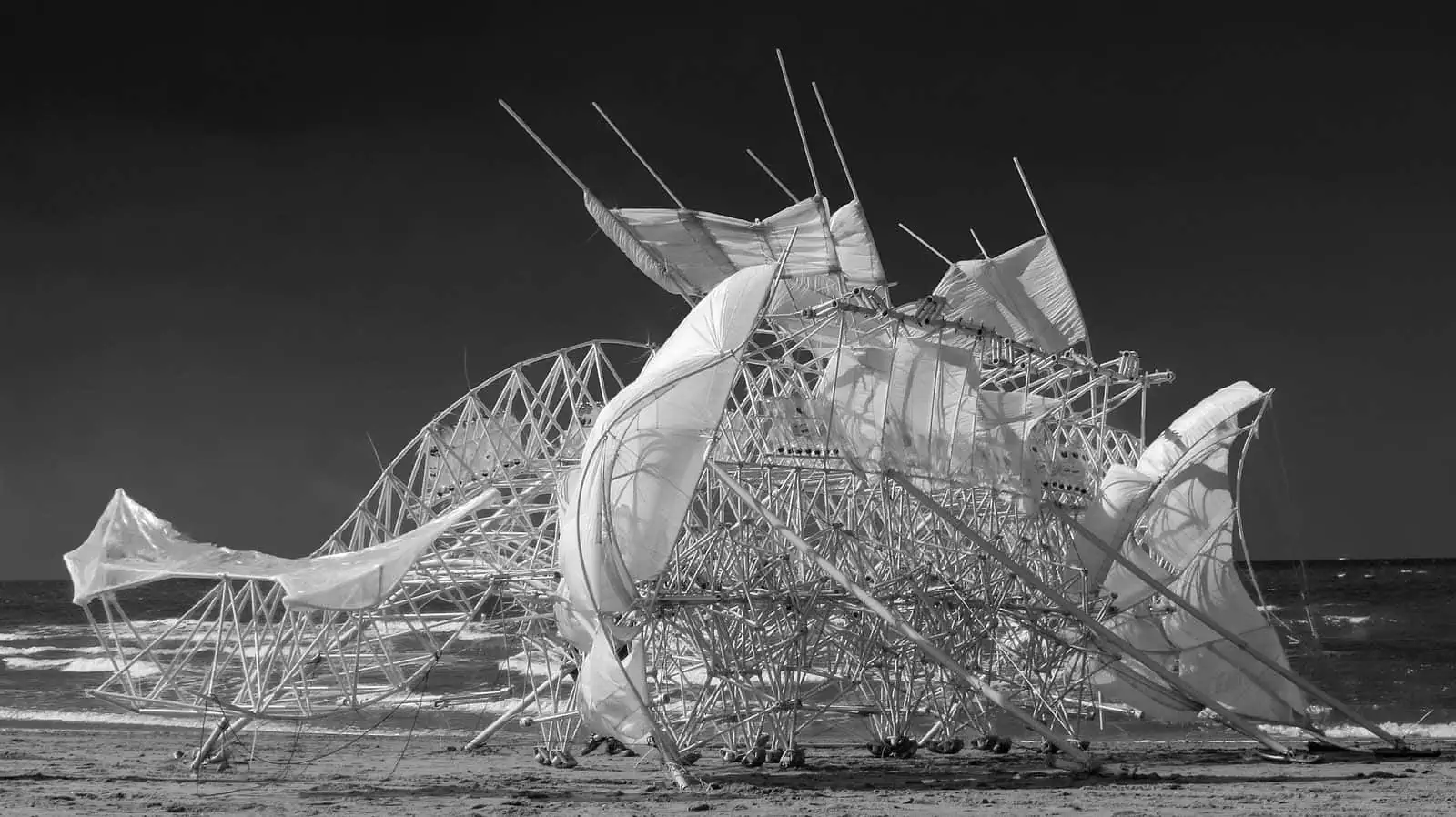 Source: KQED
The odd and agile, centipede-like and wind propelled "strandbeests" of creator Theo Jansen will be on display — or rather "running" around — at the San Francisco Exploratorium.
"Strandbeest: The Dream Machines of Theo Jansen", the traveling exhibition arranged by the Peabody Essex Museum, has landed the beasts in San Francisco's most 'playful' museum, bringing this new and innovative project of species to display the intricately "animated skeletons" held together by PVC tubing. Measuring 43 feet wide, it is Jansen's biggest creation since 1990, when he first started making the beasts.
The creatures originated from Jansen's efforts to build machines that could help repair the coasts of Netherlands by carrying large masses of sand between lots. However, they "evolved" to become something more of a species, as Jansen developed more skeletons in varying shapes and dimensions, all quite animal-like.
Check out the Strandbeests: http://www.exploratorium.edu/strandbeest
Read full story at: KQED