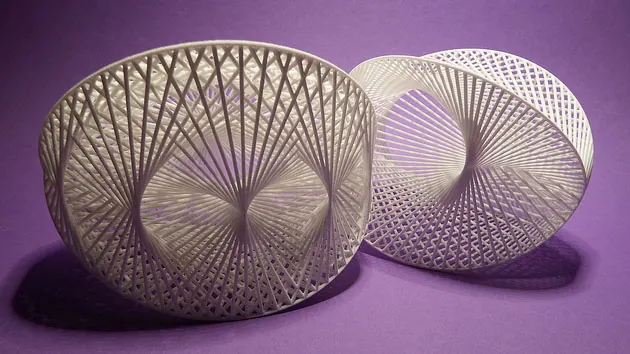 Source: Observer
Is 3-D printing considered art? The popular art medium has taken over the art world effortlessly, allowing people to recreate destroyed art pieces and to create new, elaborate pieces that may have otherwise been extremely time consuming.
The very effortlessness of creating art through the medium causes critics to question whether 3-D printing can be considered art if it takes away from the arduous and self-giving process of creation in art. However, art advocates maintain that the way in which the medium is used to preserve and recreate sculptures is in itself enough validation to call it art.
"The technology is being used in many innovative ways by designers. At this year's Cooper Hewitt Triennial, 3-D printing took center stage. Designer Neri Oxman showed 3-D printed glass vessels and prototypes for wearable organs, and Dutch artist Olivier Van Herpt custom built a machine that allows him to print ceramic objects," the Observer reported.
Furthermore, the material – call it art, call it product – highlights the importance of "ownership in art" as some of the recreated material is distributed and downloaded in masses as an effort to preserve art. For example a recent creation by the artist Morehshin Allahyari, used 3-D printing to recreate art destroyed by ISIS in Iraq. Distribution and sharing was important in this case.
Read full story at: Observer