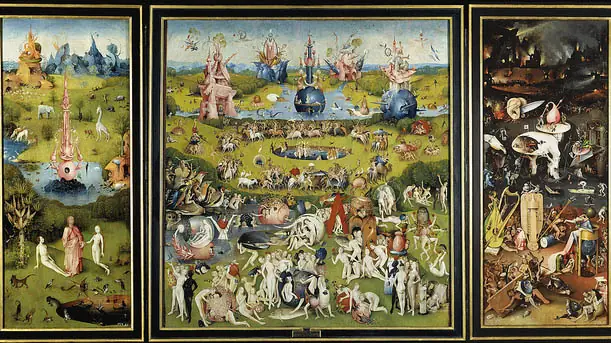 Source: The New Yorker
The interactive version of this painting entirely changes the way we will experience art in the future. Through a collaboration between the Prado Museum and NTR, a Dutch public broadcasting service, Bosch's artistic detailed painting of humans on earth and the afterlife comes to life on the web when paired with elaborate sound-design that cues when zoomed in on. Creatures by the waterhole chirp, hiss, bark and neigh, while naked humans laugh, cry, moan, wail and scream in Hell.
The painting comes to life with the extra element of sound to immerse the viewer in an informative, engaging and even move-like experience! The site offers two options – one, to engage in an in-depth "guided" tour of the painting, complete with a narration; the second option is to freely explore the intricate canvas wit the zoom option.
Click to try the interactive audio-visual journey.
Read full story at: The New Yorker