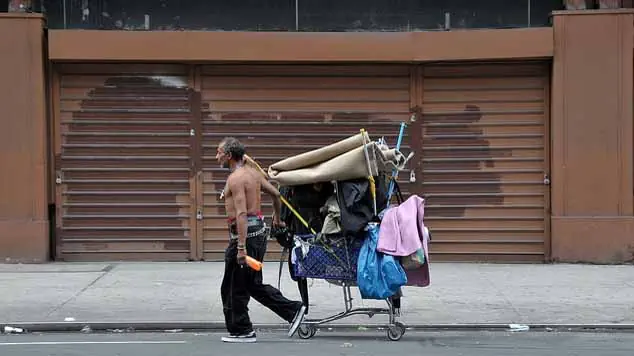 Source: LA Times
The city of LA considered a new ordinance to limit the personal property of homeless individuals in an effort to cope with the longstanding issue of homeless people crowding the streets and raising public health concerns.
The city maintained that people living on the streets who refuse to move their tents or relinquish possessions would be fined and are now limited to carry on them property that fits in a 60-gallon container only, or to store their belongings in municipal storage that will be available. Currently, this is only available on Skid Row.
Local businesses rejoiced at the new city law that they believe addresses a public health hazard and city mayor Eric Garcetti is also pleased with the revisions, claiming that it will alleviate public health concerns while meeting a need for the homeless, when the city will provide storage facilities.
Other city officials are not pleased with the ordinance that places others' concerns before helping the homeless and also poses a new question: Where will the homeless relocate to, if they cannot live in their tents? Efforts to provide affordable housing for every homeless person would be difficult with limited funds.
Read full story at: LA Times