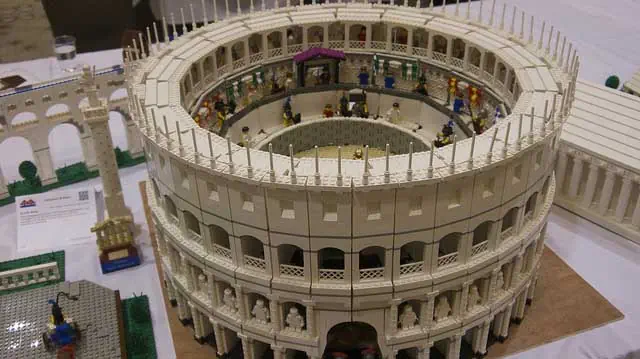 Source: Chicago Suntimes
The Museum of Science and Industry's "Brick by Brick" exhibit will display a total of 316,000 legos configured into 13 complex and beautiful creations, made by 44 year-old, Adam Tucker.
Among the certified Lego Professional's creations is a 60-foot model of the Golden Gate Bridge, comprised of 64,500 bricks that took 215 hours to design and 260 hours to assemble. Other creations include a remade Roman Colosseum, the Hoover Dam, and the Great Pyramid of Giza.
The interactive exhibit includes bins of Legos for visitors to build their own creations.
"I don't want people to come here and see pretty things," Tucker said. "This is the Museum of Science and Industry. You come here to learn," reported Chicago Suntimes.
Read full story at: Chicago Suntimes