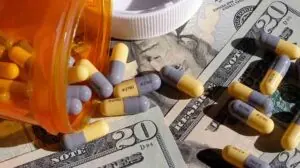 Source: The New York Times
Last week, the Wall Street-traded Catalyst Pharmaceuticals applied for formal F.D.A approval of the drug 'Firdapse,' which treats Lambert-Easton Myasthenic Syndrome (LEMS). The drug, now available to patients at low costs through the goodwill of a family-run pharmaceutical company, may see a spike in price if approval goes through for the slightly modified version.
According to the New York Times, the company stands to earn $300 to $900 million if its application is accepted by the F.D.A. With a projected reach to 8,000 patients, the cost per patient would be over $100,000. Under the Orphan Drug Act, Catalyst's version of Firdapse has special status and could earn fast track approval and seven years of market monopoly.
Jacobus Pharmaceutical, the company currently distributing Firdapse, is also seeking formal rights to the drug.
In this showdown for licensing rights, doctors are calling for the Food and Drug Administration to consider pricing in its decision. Some neuromuscular doctors have argued that Catalyst is merely seeking to profit from old medical research and is not attempting to benefit those who suffer from LEMS.
Read Full Story at: The New York Times