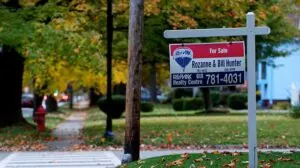 Source: The Boston Globe
An annual study revealed that the state of Massachusetts continues to exhibit significant racial discrimination in home-loan approval rates, the Boston Globe reports.
The author, a University of Massachusetts at Boston economics professor, found a "persistent pattern of racial disparity in mortgage approvals in both greater Boston and across the state, even when minority borrowers have roughly the same income as whites."
Nonprofit leader Darnell L. Williams of the Urban League of Eastern Massachusetts did not find the results surprising, saying the findings align with those of similar studies.
Despite the bleak discovery, some local banks and credit unions have made an effort to issue home-loans to minorities, as directed under the federal Community Reinvestment Act, which requires companies to conduct business in their local communities.
Read Full Story at: The Boston Globe