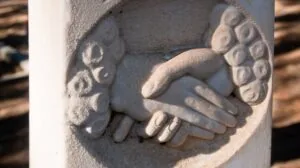 Source: Chronicle of Philanthropy
Nonprofit policy expert Pablo Eisenberg released an op-ed Monday responding to the call from Emmett Carson, chief executive of the Silicon Valley Community Foundation, for a merger between Independent Sector and the Council on Foundations.
The senior fellow at the Center for Public and Nonprofit Leadership at the McCourt School of Public Policy at Georgetown University wrote, "A merger would leave intact the current weaknesses of both associations and would seriously limit the participation of nonprofits in playing a leadership role." He also emphasized that such a merger would further alienate the voices of those that nonprofits serve, especially marginalized communities.
Although Eisenberg disagreed with Carson's suggestion, he labeled it "an alarm bell" that should motivate nonprofit leaders and foundation executives to search for new visionary leadership for the sector.
Read Full Story at: Chronicle of Philanthropy