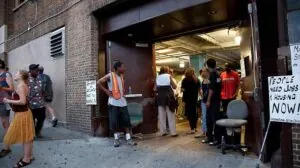 Source: The New York Times
An audit following a leadership change at the New York City Department of Homeless Service (D.H.S.) has determined that the agency has "too few employees to oversee the nonprofit organizations that operate its shelters," reports the New York Times.
Released Monday morning from the Office of the City Comptroller, the review, which focused on family housing, announced that evidence of numerous health and safety violations were found in many apartments.
At present, there are only 14 program analysts overseeing the city's nonprofit shelters. Following the audit's release, the de Blasio administration announced plans to add 15 more.
Read Full Story at: The New York Times