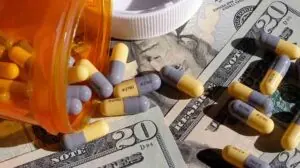 Source: The Boston Globe
A year-old, Boston-based nonprofit has vowed to stabilize prices of generic drugs artificially spiked by for-profit pharmaceutical companies, reports the Boston Globe. The Drew Quality Group, staffed by former pharmaceutical professionals, plans to do this by making single-source drugs and selling them at cheaper prices.
The new group is currently working to raise $2.5 million to begin production in Massachusetts as early as next year. In addition to adding competition to stabilize prices, the nonprofit hopes to produce medicine on the FDA's shortage list, which have no domestic supplier or are no longer profitable to their manufacturers.
Read full story at: The Boston Globe
.