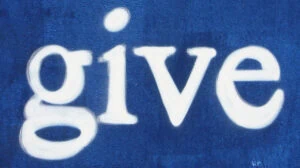 Source: SF Gate
Outside, the presence of pumpkin spice lattes and peppermint mochas tell us the holiday season has arrived, and with it, seasonal charitable events and donation drives. This holiday season, be generous, but donate with care. Some donations are more valuable than others, reports the SF Gate, based on inside knowledge from nonprofit leaders.
According to the executive director of the Food Pantries for the Capital District in New York, food contributions are great, but cash donations and volunteer time go a long way in sustaining operations. Similarly, the director of the Bethesda House of upstate New York says they primarily look for hygiene kits, winter clothes, and blankets during the winter months.
Here's the main takeaway: improve your holiday generosity by knowing exactly what your local nonprofits need, whether it's volunteer time, blankets, cash, or food.
Read full story at: SF Gate