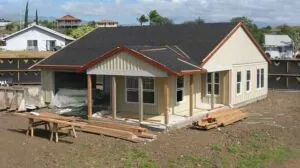 Source: New York Times
To combat rising property costs in Marin, the nonprofit Community Land Trust Association of West Marin (CLAM) is working to acquire property for low-income housing. Unique from other low-income housing initiatives, CLAM buys properties spread throughout the community to rent at below-market prices, instead of creating consolidated developments.
Keeping ahead of the housing market, the group has found success by using a community land trust model– they will sell house to a family, but retain the land beneath it, rendering the home permanently affordable.
In its latest endeavor, the group is looking into acquiring a former site of residential military housing. Although law requires it be sold at market prices, CLAM's immense community support could enable a successful effort to obtain the site for affordable housing.
Read full story at: New York Times