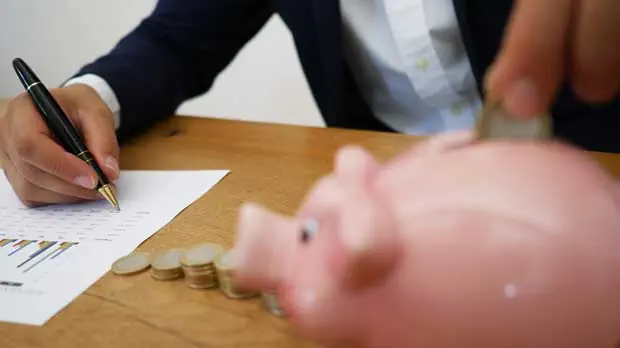 By Mark Oppenheim
Some of our recent work has highlighted for us the difficult path that certain nonprofit leaders tread when attempting to shift their revenue mix, especially when moving from reliance on contributed to a more sustainable revenue mix that might include earned income components.
Such a shift is visible at schools and universities that seek tuition-paying students, nonprofit institutes that sell consulting services, nonprofit publishers that sell books, arts organizations that sell tickets, nonprofit hospitals and pharmaceutical companies that charge for health and wellness services, and a host of other nonprofits that provide services and products to the public while reinvesting all "profits" into further service to others.
The earned income business model for nonprofits is never easy, and it can sometimes be frightening for those unaccustomed to it. It doesn't have to be.
Nonprofits do not lose their souls when they adopt new professional competencies required to drive awareness or sales, or when they tightly manage processes and costs. "Sales" and "marketing" as pursued by nonprofits can really be understood as "advocacy" by another name.  "Sales" and "marketing" … they are not dirty words.  Neither are "planning", "financial controls", "lean operations" and "cost effective services".  These are merely descriptions of processes that nonprofits can execute as well as any for-profit business.  We should get over the discomfort caused by these terms and consider whether the disciplines they describe are useful in advancing our mission to serve.  We should also avoid getting hung up over particular terms – if we want to use other words, why not?  Use alternative terms if it helps.
What is undeniable is that things change when nonprofits start to depend on earned income.  With that change there can be a shift in a nonprofit's operating culture and the comparative stature of different departments and leaders within the organization. With earned income it might also be necessary to implement tight new financial planning practices that track the balance between the costs and revenue streams of various products and services, so leaders can forecast revenue gaps and make purposeful decisions that enable the organization to raise different kinds of revenue from various sources.  New questions might also arise.
For example, in the affordable housing arena, what mix of housing units and supportive service is appropriate given various community needs and available sources of sustained earned and contributed funding?
One of our clients in the affordable housing arena made the purposeful decision to underwrite substantial new investments in supportive services for various communities, including increases in elder care, services for children and in workforce training programs.  This didn't increase the number of housing units, but it has substantially improved the quality of life in existing developments that the organization administers.  "Resources are not limitless and difficult choices need to be made," we were told.  "What is the use of new housing units if they provide a poor quality of life?  A focus on one part of the mission alone does not provide adequate answers to certain complex problems."  This leader pointed out that robust financial planning and evidence based practices can also be extraordinarily useful when preparing the funding case for municipalities and contributors.  The closing comment will sound familiar to most nonprofits:  "We need to both serve and remain financially strong so that we can continue to serve."
It must be noted that there is a real danger that too great a focus on earned income and an obsessive focus on cost controls may lead to a dilution of the mission.  For museums and arts presenters, for example, this can lead to an incentive to "dumb down" the exhibition experience or to repetitious stage performances of popular shows that initially fill seats but present nothing new or innovative.  A focus on familiar older audiences that are easier (and less expensive) to engage can lead to a failure to cultivate newer audiences… until there is no audience left.  The brand of arts organizations can also be diluted in pursuit of revenue.  We were told the story of how a person leading sponsorship negotiations for a internationally renowned symphony agreed to paste the colorful logo of a national retailer all over the place in exchange for a huge donation.  When the Development Director found out about it, that person was let go and the agreement annulled… this with the support of the Executive Director and the Board President.
There are other dangers.  Pursuit of earned income can refocus an educational nonprofit on serving only those with financial means, or an organization serving low-income individuals on the chase for short-term "grant" income attached to unsustainable services.  Costs associated with promoting a nonprofit's services or events might escalate to the point where operating capital is diverted from beneficial services and into overhead.  Pursuit of earned income can lead to a marketing and sales operation that exercises more influence in the organization.  This might be dangerous if people being hired for those functions are less dedicated to the mission.
Changes in culture are never easy for boards and management teams to navigate, but the rewards of managing such change can be great. Gone are the days when local foundations agree to fund nonprofits in perpetuity.  Instead foundations seek information on ROI that connects to the mission, while donors increasingly ask how nonprofits are going to evolve a sustainable funding model.
If earned income is in your nonprofit's future, take a moment to think about what that might mean for you.
Consider what lessons businesses and nonprofits that successfully sell products & services have to offer.  Consider what new competencies must be integrated into your operating culture if you are going to diversify revenue streams – earned or contributed.  Figure out what new questions must be asked and what new processes and systems are required as your organization evolves to be successful in changed circumstances.  Earned income is not for every nonprofit, but if it's going to be part of the mix then adjustments to your operating parameters are inevitable.
Above all, let's accept that change is scary and hard … then let's change purposefully and with a focus on our mission. Nonprofit leaders deal with scarier and harder realities than this every single day. With purposeful determination, good planning and strong mission-driven leadership, nonprofits can and will adopt increasingly sophisticated operating models for advancing our mission.
And we will do so while upholding our values.
____
Mark Oppenheim is an unrepentant nonprofit wonk who runs nonprofit search and media organizations.
mOp-Ed pieces reflect diverse opinions about the nonprofit world and we welcome yours. If you would like to be a guest writer for mOppenheimTV, please contact us for more information